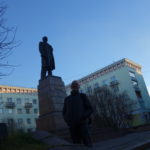 It felt almost like traveling in a time machine when my plane landed in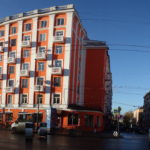 Murmansk. Most of the city center architecture goes back to Stalin's times, which is characterized by a contrast of the grandeur of the main street fronts and wooden barracks of the back streets. Both are still very much present here, as well as a good measure of pride for the heroic past of this land during and after the WWII.
It sure takes some special human character to live in this land of forty-days-long polar nights, high humidity, and almost constant oceanic winds. The city itself is squeezed in what looks like a canyon made by the mouth of the Kola River, but is in fact a long and deep Barents Sea harbor.
So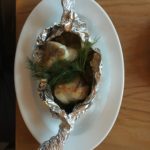 far, I have been presenting twice a day, every day while I am here. I did not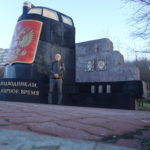 plan that, but each presentation opens yet another opportunity – participants would come up to me after the event and invite me to teach at their own place: a church, a school, a conference, etc. – sometimes on that very same day! Grabbing a snack on the go and having only one normal meal per day has become a pattern here. My hosts at Pilgrimage Center of St. Tikhon always leave some great food for me on the stove and I absolutely love their cuisine, which consists of the whole variety of fresh fish products.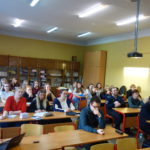 My absolute favorite audience so far was a class of fifth-year History students at Murmansk Arctic State University. They were so confident that they know it all and that nothing would ever make them even consider changing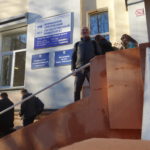 their firm atheist/gnostic positions. It was so much fun to see their faces, their eyes, and even their postures gradually change in the course of the presentation! I wish I had taken more pictures during the whole event. Their professor later shared with me how much her students liked the presentation, which connected so many dots in their understanding of history and in their own lives: They knew History very well but now they also understand it once its key event takes its proper place and significance. Of course, she said, they were "too cool" to tell me about it but they liked the presentation very much and would like me to come back sometime soon for more conversation and Q&A.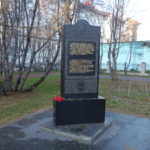 I am leaving Murmansk tonight for the last four days of presentations in and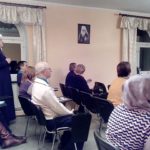 around Moscow before heading back to MN. A memorial to the American and British convoys of the WWII times in one of the central parks of this city made me feel a little homesick.