By Dr. Don Bierle, FaithSearch President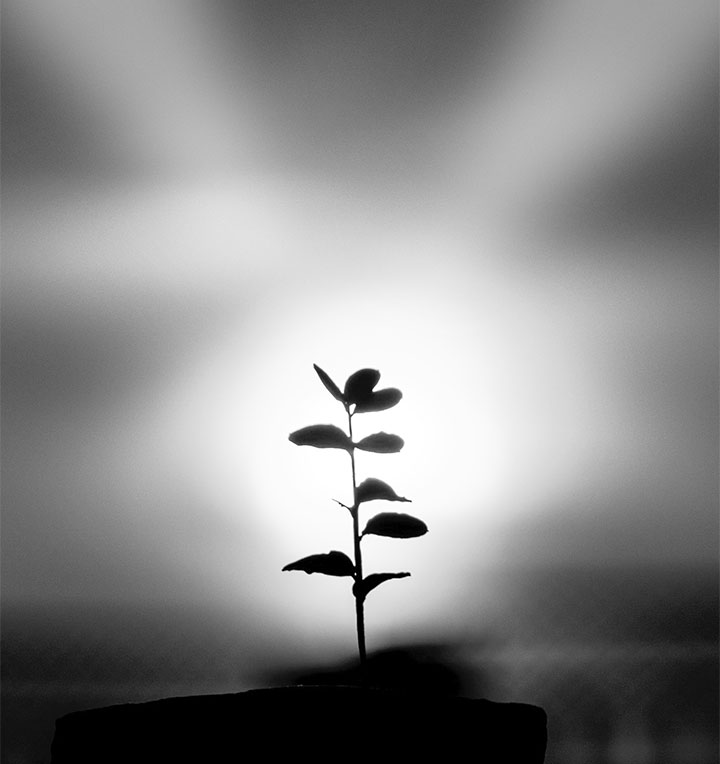 Ask any Christian who has lost a believing loved one to the tragedy of death. The resurrection of Jesus is their source of comfort and even joy. Jesus Himself assured us: "I am the resurrection and the life; he who believes in Me shall live even if he dies…" (John 11:25).
Wondering
People wonder whether we will recognize our loved ones in heaven. I think the New Testament teaching and Jesus' example support this:
The apostle Paul offers comfort and hope that we will be reunited with loved ones in the Lord's presence forever (1 Thessalonians 4:13-18).
The disciples of Jesus recognized Him in His resurrection body (John 20:11-18; 21:12) and we will be like Him (1 John 3:2).
Paul expected to recognize the Thessalonian believers in heaven when Jesus comes (1 Thessalonians 2:19-20).
The rich man and Lazarus still have the same identities in heaven as on earth (Luke 16:19-31).
People also wonder what the resurrection body will be like. First, what are the similarities?
Jesus was the same person before and after His resurrection. The disciples were so sure of His identity that they were willing to die for that belief.
How was he recognized?
His voice and mode of speaking (John 20:16)
His mannerisms, e.g. breaking bread (Luke 24:30-31)
His miraculous activity (John 21:4-7)
His characteristic thoughtfulness (John 21:9-12)
In the resurrection, it will be us, our personhood. Also, the tomb of Jesus was empty; thus, our glorified and eternal body is a re-creation of our earthly body.
Second, what are the differences?
His appearance was changed as evidenced that His identity was not immediately recognized by Mary in the garden (John 20:15); by His disciples on the Emmaus road (Luke 24:13-31); and by the Sea of Galilee (John 21:3-4).
The physical properties of His body were changed. He had "flesh and bones" (Luke 24:39) and could eat a meal (vv. 41-43) yet He also could enter a room without opening the door (John 20:19) and disappear at will (Luke 24:31). He appeared in places miles apart with no reference to normal travel.
We conclude, then, that the resurrection body will be continuous with the old, but not identical to it. In our new bodies we will not die again, nor be subject to disease, pain, or aging (Romans 6:9; Revelation 21:4).
Affirming
Is Jesus really God who died and rose again? Three prophetic statements affirm this.
Zechariah 12:1, 10 – "Thus declares the Lord… they will look on Me whom they pierced…" When was God pierced? (John 19:33-34, 37) Jesus, speaking as God in the Old Testament, prophecies His own crucifixion.
Revelation 1:8, 17-18 – "I am the Alpha and Omega," says the Lord God, "who is and who was and who is to come, the Almighty. …I am the first and the last, and the living One; and I was dead, and behold, I am alive forevermore, and I have the keys of death and of Hades." When did God die? Jesus, who had claimed to be God during His ministry (John 5:18; 19:7) here speaks as God to recall His own sacrificial death and resurrection.
Psalm 16:10 – "For thou wilt not abandon my soul to Sheol; Neither wilt Thou allow Thy Holy One to undergo decay." When was God put in the grave? The New Testament makes clear that this prophecy is in reference to Jesus, who as God was put in the grave and resurrected (Acts 2:24-32).
"O death, where is your victory? O death, where is your sting? …but thanks be to God, who gives us the victory through our Lord Jesus Christ" (Romans 15:55, 57).
Jesus is risen. He is risen indeed!