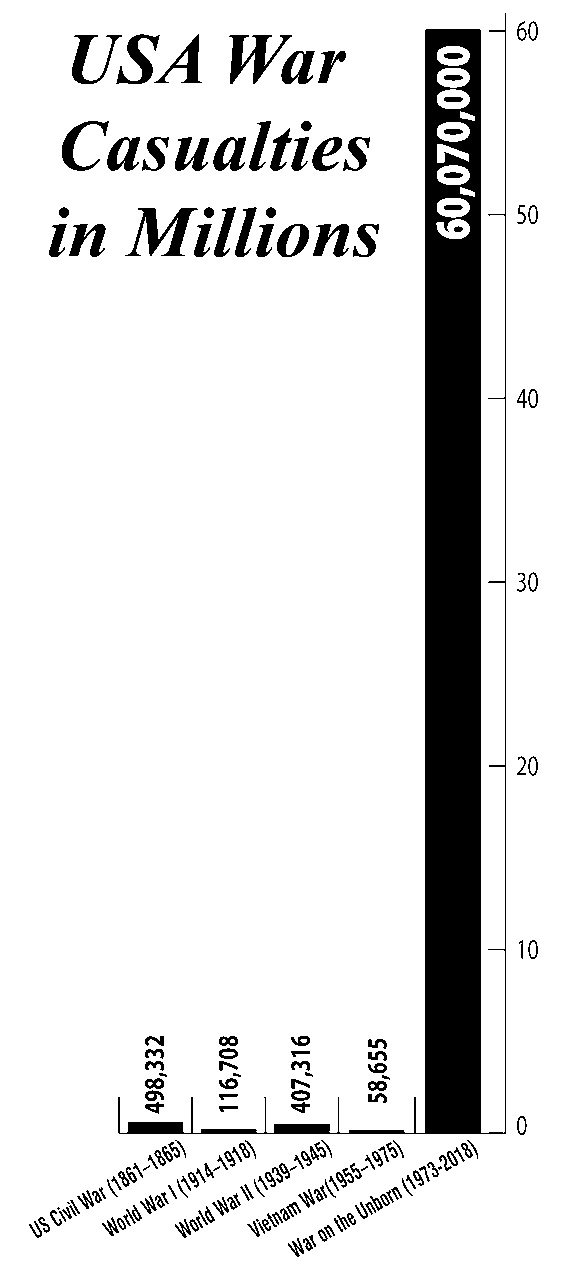 Have you ever heard someone suggest that there is no harm in what is being taught in our schools?
According to David Gelernter, Professor of Computer Science at Yale University:
"Darwinism is no longer just a scientific theory but the basis of a worldview, and an emergency replacement religion for the many troubled souls who need one."
Source Essay: "Giving Up Darwin," Claremont Review of Books, May 1, 2019 (Vol. XIX, No. 2)
God's intention for the over 60 million babies, each one created in His image—yet who were killed by abortion—has been blocked by our sin!
"Your eyes saw my unformed body. All the days ordained for me were written in your book before one of them came to be." —Psalm 139:16 NIV
Source: LifeNews.com, Jan. 18, 2018.