Charles Darwin, in his book The Origin of Species, acknowledged that he had some serious apprehension about proposing that the human eye arose by chance evolution.
To suppose that the eye with all its inimitable contrivances for adjusting the focus to different distances, for admitting different amounts of light, and for the correction of spherical and chromatic aberration, could have been formed by natural selection, seems, I freely confess, absurd in the highest degree.
Indeed! The human eye can see 10 million colors; can adjust to see stars in space and a microscopic cell under a microscope, and can repair and maintain itself for a lifetime of use. It is more complex than Darwin imagined in 1859. His claim is even more absurd when the entire animal kingdom is considered.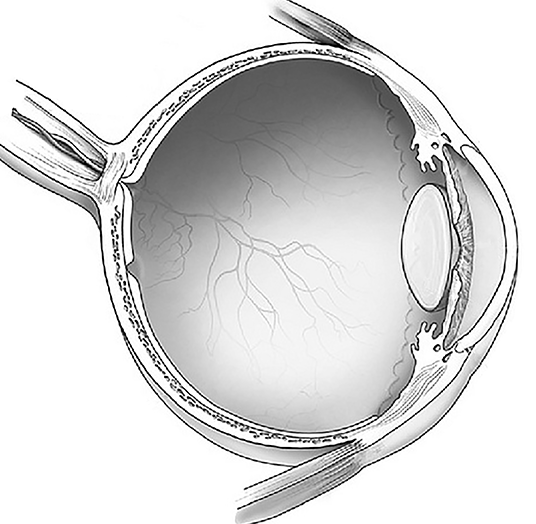 "Chance" not only had to come up with the human eye, but also the advanced engineering for diverse eyes in creatures with vastly different needs. There are eyes for high altitudes, freshwater, saltwater, nighttime, daytime, and even underground. Eyes vary in size from one hundredth of an inch in some insects to the size of large dinner plates in the giant squid (for scouring the ocean depths).
The theory of evolution postulates that the diverse vision systems evolved over time from simple to complex. Yet none of the four vision systems is imperfect or primitive—each is a different optical design to work for different purposes. The photoreceptor cells of earthworms are all they need for their underground existence. The compound insect eye actually has 30,000 separate eyes, each with its own cornea, lens and photoreceptor cells. They point in many directions at once to avoid being vulnerable to attack. (That's why it's so difficult to swat a fly!)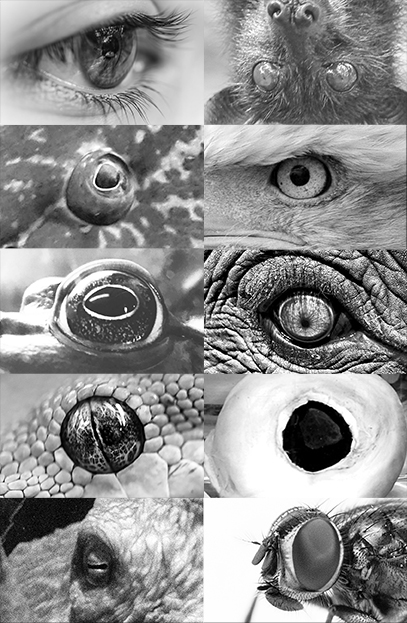 An eagle's eyes take up more space than its brain. They have a concentration of light sensitive cells for focusing and the brain dedicates 80% of its sensory input to the eyes. This results in the ability to spot a rabbit moving two miles away!
Instead of chance evolution, it should be obvious that such intricate engineering as found in the eyes of insects, amphibians, reptiles, mammals, and birds is the result of intelligence – a Creator who is perfect in wisdom and skill. King Solomon got it right: "The hearing ear and the seeing eye, the Lord has made both of them" (Proverbs 20:12).
Source: Answers Magazine, November–December, 2019; Vol. 14, No. 6; Pages 48-56