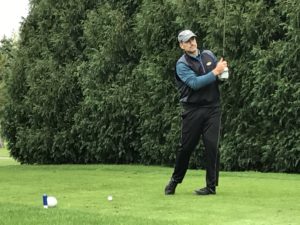 The 2017 "Explore the Evidence" Invitational Golf Classic was held Monday, September 18, at Pheasant Acres Golf Club in Rogers, MN.  The sixth such annual tournament was played under rainy conditions, as eighteen teams vied for a coveted spot on the trophy cup. The Lord greeted us with cool air and cloudy skies as each team challenged the elements and the course while supporting our ministry.
Each foursome participating with us at Pheasant Acres chose between entering a traditional Scramble Division, or the more competitive "Ryder Cup" division which included Alternate Shot, Best Ball, and Scramble Version holes. See official event results below.
The event raised funds for the "home office" of FaithSearch International, and included our selling of tee signs, additional game cards, and raffle tickets, plus auction item bids, and additional cash gifts, all of which helps to underwrite our ongoing ministry needs. This year, there were seventy-two golfers. The event raised over $6,000 for the home office ministry of FaithSearch.   See raffle list below. The event also brought in over $2,500 in personal care items (toilet paper, diapers, toothpaste, tooth brushes, soap and shampoo) for our partners with the HopeBridge Food Shelf.
The day is designed each year to be not only a fundraiser, but a "friend raiser."  As always, we desire to deepen our relationship with participants and encourage involvement with us beyond the golf tournament, whether through financial support or as part of our network to promote our outreach and community breakfast events.
A special "thanks" goes out to our friend Dan Maley from Ruckpack Combat Nutrition providing our exit beverages to keep us hydrated and energized with healthy ingredients for our bodies. Please head to their Web site to get 20% off plus free shipping with your order. Just type FAITHSEARCHINTL in the PROMO CODE at check out.
Special thanks to our Hole Sponsors and Supporters:
We also are thankful for our hole sponsors and hope you will consider finding a way to support the following businesses:
AFLC Seminary
Aloe Up Skin Care
Anonymous
Breezy Point Resort
Clam Corp
Deacon's Lodge
GenerationNOWdjs
JT Custom Signs
Mr Health Insurance
Musser Environmental
Madsen O'Meara & Company, PC
Nelson Wood Shims
North Central Companies
Rasputin Rasberries FFC
RuckPack Combat Nutrition
Shellback Financial LLC
Twist-Ease, Inc.
Smart Home Agents
Til-Pup Ministries International
Voyen Chiropractic
On behalf of the FaithSearch home office staff, as well as our speakers ministering in the field, we thank you for your support and friendship.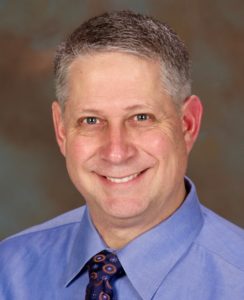 By grace,
Joe Komarek
Executive Director
Golf Tourney Official Results
Ryder Cup Flight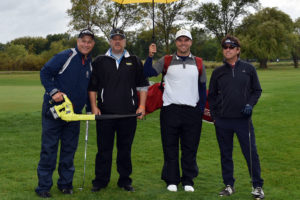 1st – 60 (-11): Dan Fernandez, Jeff Grossman, Don Diedrich, Joe Komarek
Scramble Men's First Flight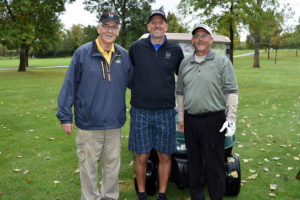 1st – 64 (-7): Don Bierlie, Brad Bierle, Paul Kneeland
2nd – 65 (-6): Brad Little, Grant Willett, Brad Burke, Steve Sheridan (Tie Breaker)
Scramble Men's Second Flight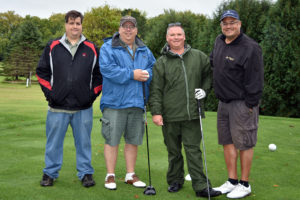 1st – 68 (-3): Edgar Madsen, Dave Harchanko, Mark Mayville, Joe Garacke (Tie Breaker)
2nd – 68 (-3): Murray Herstein, Dan Sandberg, Trevor Lastoka, Nate Olson

Scramble Co-Ed Flight

1st – 64 (-7): Becky Flannigan, Jason Hudoba, Tim Miller, & Michaun Miller
Scramble Women's Flight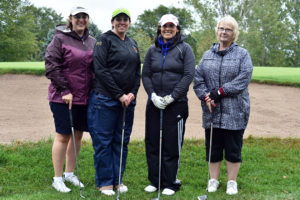 1st – 78 (+7): Jennifer Komarek, Dee Lindstrom, Sheri Sahlstrom & Lana Goepel
BIG 4 Raffle Official Results
Keurig Coffee Package ($120 Value) – Bob Miller
Vizeo 39" Flat Screen HDTV ($325 Value) – Clayton Becker
Clam Corp Ice Fish House & Rods ($650 Value) – Grant Willett
Breezy Point Golf & Stay Package ($725 Value) – Jim Lynch