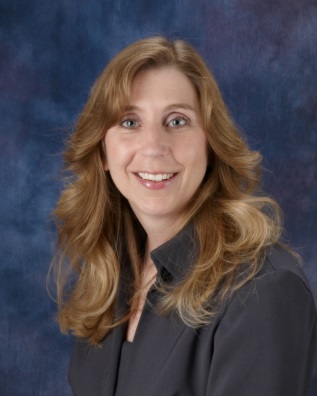 With a Ph.D. in cardiovascular physiology, Dr. Kloster comes to FaithSearch from the world of science, by way of the business world, and through a Christian mentoring program which uses horses to help touch the hearts of disadvantaged and at-risk youth. With more than twenty years of scientific research in both academic and business environments, Kaia said, "The more I discovered about the intricacy of this world and the human body, the more convinced I became of the existence of a Creator." A mission trip to Jamaica stirred her heart to become involved in something with eternal value.
Combining a life-long passion for horses with business skills developed through her unlikely and nontraditional path for a research scientist, as well as a deep faith in a God who would provide, she left her career in research to take a leap of faith to pursue the use of horses to help people in need. With that program established, and a replacement for her leadership in place, she resigned her position as Executive Director to pursue new ministry opportunities.
Now as Associate Director for the Siouxland FaithSearch regional ministry–serving southeast South Dakota, southwest Minnesota, northeast Iowa, and northeast Nebraska—Kaia will recruit a team of people who share the goal of reaching churches, schools, and communities in the Siouxland region with the Good News of the forgiveness of sins and assurance of eternal life through faith in Jesus Christ.
---
FaithSearch Outreach Events:
FaithSearch Discovery: Discovering the Ah-ha! of Life
FaithSearch Discovery is our flagship event, offering an eye-opening, evidence-based, and logical case for the truths of Christianity (existence of God, reliability of the NT, deity of Jesus, nature of faith). Non-Christians will discover why they should believe. Christians will be strengthened in their faith by astonishing evidence and testimony.
FaithSearch Origins: Making Sense of Creation & Evolution
Using current scientific evidence and the Bible to unravel creation, evolution and the meaning of life, Dr. Bierle's emphasis on the powerful concept of intelligent design unites rather than divides people on this controversial subject. Stimulating and challenging, FaithSearch Origins is ideal for students, teachers, pastors and parents.
FaithSearch Destiny: Making Sense of Life after Death
Using logic, and biblical and historical evidence, FaithSearch Destiny separates truth from fiction concerning the afterlife. "Making Sense of Life after Death" provides answers to questions each person should resolve about the course of life… and death.
Works by Dr. Kloster: Faith Lessons from Colorbox Farm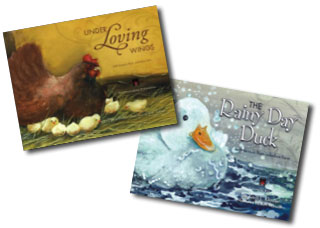 Enjoying life on the farm with her husband, Todd, and her two kids, Taylor and Jake, Kaia found inspiration for Faith Lessons from Colorbox Farm. From the goat on the UPS truck to the goose trying to hatch rocks, these amusing anecdotes serve not only to entertain but also to witness.
Kloster recognizes the importance—and great need—to have a sound biblical basis in the world of today. It is her every hope that this picture-book series will provide a means to reinforce and reinvigorate biblical teaching to our children. Invite her to share with your women's or children's ministries!
---