Description
I doubt there is another topic (evolution) which has led more Christian youth to say to tearful parents: "I don't believe in God or the Bible anymore!" This curriculum is a must-have preparation for junior and senior high youth before they go off to college/university, but should be understood by pastors and parents as well. — Dr. Don Bierle, President & Evangelist
An enlightening and challenging DVD presentation (117 minutes) using current biblical and scientific evidence, and illustrated with excellent PowerPoint® slides
The Q&A alone is insightful and invaluable. Dr. Bierle knows the material. He taught biology and advanced life science courses at the college and university level for nearly twenty years.
Topics include:

Intelligent Design and irreducible complexity
Creation views: Gap theory, theistic evolution, day-age, and more
Fossil evidence
Two meanings of "evolution"
Understanding a biblical worldview
Creation as evidence for God

Manual: Making Sense of Creation and Evolution. 60 pages.
Leader's Guide coordinated with the Manual and DVD for individual or group study. Broken into segments for a class series. Extensive Q&A for each segment.
Offer Details:
*Plus Shipping & Handling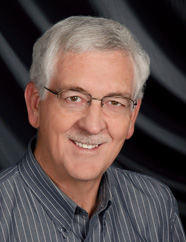 Dr. Don Bierle, President of FaithSearch International, holds M.A. and Ph.D. degrees in biology, and an M.A. degree in New Testament studies. He has been President and lead evangelist of FaithSearch for its entire forty-one year history. In the FaithSearch Discovery presentation and the Surprised by Faith book, Don shares testimony concerning his spiritual journey from scientific skepticism to personal faith in Jesus Christ.