Countless visitors to the Holy Land go to the Cenacle, to see the place where Jesus and His apostles shared the Last Supper (Mark 14:12-15). It may be the correct site; but there is another contender.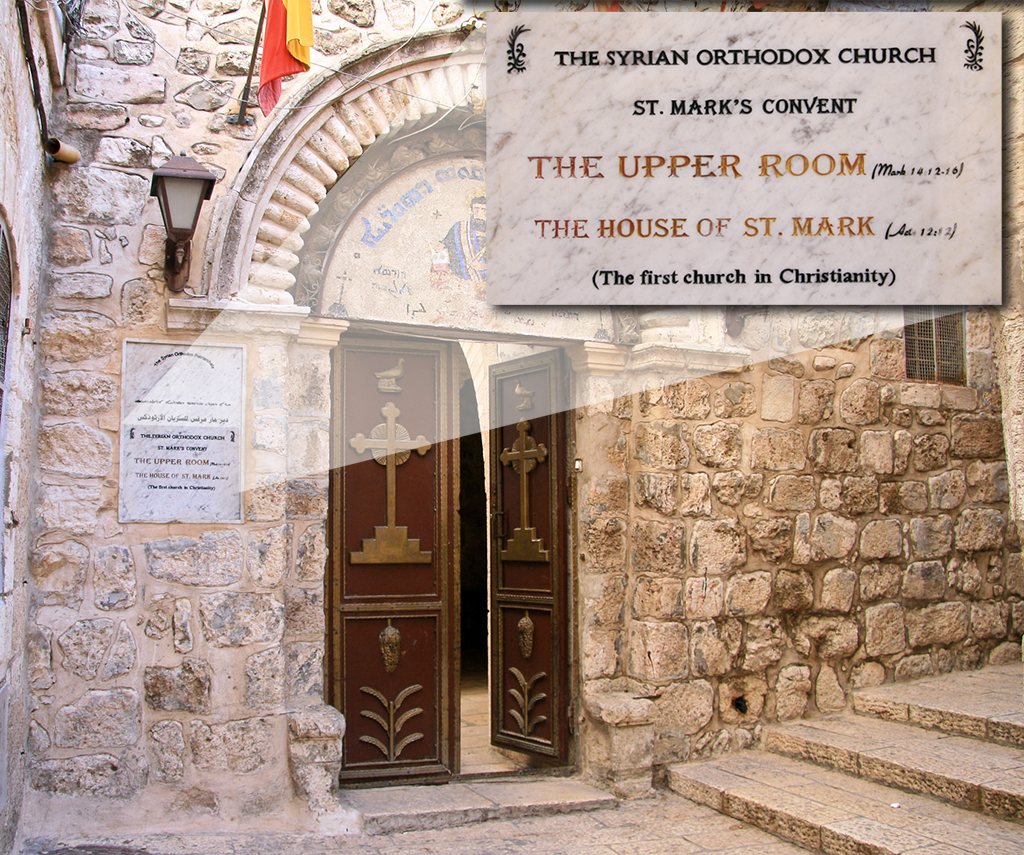 By the entryway to the Monastery of St. Mark, the central church for the Syrian Orthodox Church in Jerusalem, is an English inscription which identifies this place as the location of the "Upper Room." There is irony in their claim since after you enter, a staircase leads you downstairs to a small room sized appropriately for about thirteen people. This they claim is the "real" Upper Room. To resolve the irony, they maintain that 2,000 years ago one would have had to climb up to get to the level of the present church's basement.
There is little archaeological evidence for either site, but another of Mark's claims may add some credence. An inscription at the doorway states, "The first church of Christianity." Why? Because, they allege, it is the location of the disciple John Mark's home (Acts 12:12) where the early believers were meeting to pray for Peter as an angel was setting him free from prison.
The current structure dates back to the Crusader period, when it was built to revere this as the location of Mark's home and the Upper Room. The Syrian Orthodox Monastery of St. Mark is located inside Jaffa Gate on Ararat Street.
Source: "The Other Upper Room," Biblical Archaeology Review, Spring 2021 Vol. 47, No. 1, pp. 24, 26