As part of our Year of Gratitude, FaithSearch is promoting a different ministry resource each month at a special price.
BOGO: Buy one for $10 and get a second FREE to share with a friend, a school, or your church library!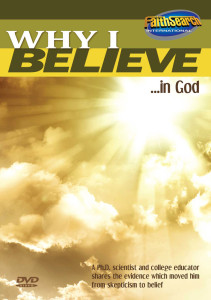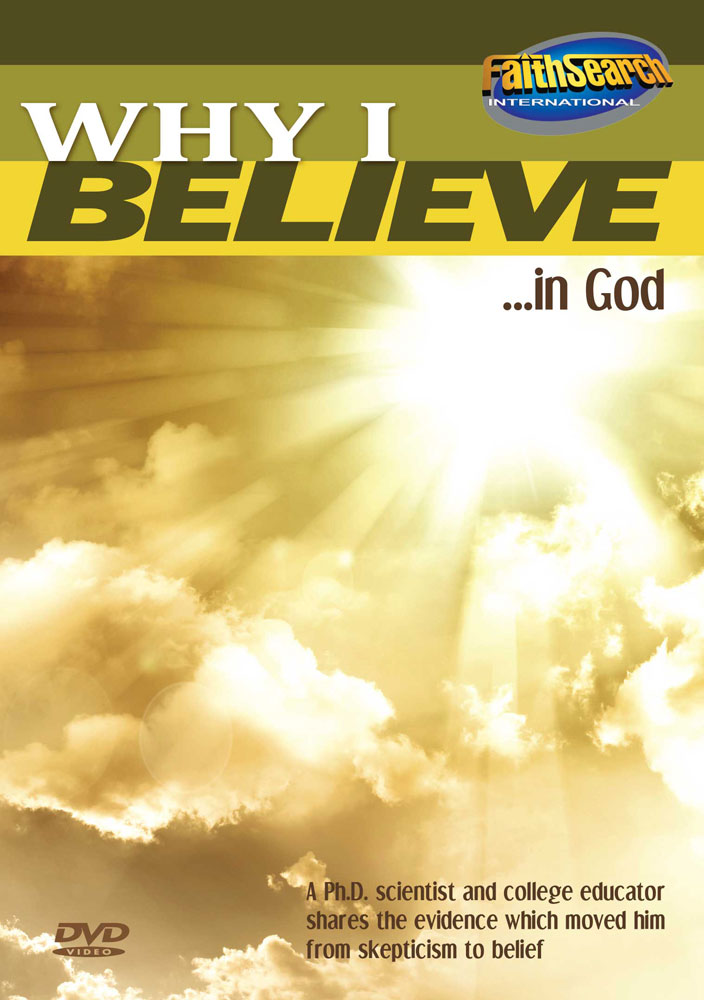 During August, we are featuring a recent DVD from Dr. Don Bierle* titled "Why I Believe… in God." Discount applied at checkout when you order 2, so your second copy is FREE.
On the DVD cover Bierle states: "The foundational question in 21st Century culture is not whether Christianity is true. Instead, it is whether a personal God actually exists, other than in the imagination and wishful thinking of theists."
Dr. Bierle challenges this skepticism with easily-understood and persuasive reasons from nature and history which reveal the "fingerprints" of God:
Intelligent design
New Testament manuscript evidence
Archaeological discoveries
Consistent testimonies of life transformation resulting from faith in Jesus Christ
This DVD is helpful for personal growth and for helping others understand the evidence for Christian faith. With our BOGO promotion, you'll have an extra copy to share with others. Here are some ideas:
Personal/family viewing and study
Small groups for Women/men
Youth and adult education
Home school instruction
Bible school supplement
* Dr. Bierle, President of FaithSearch International, holds M.A. and Ph.D. degrees in the life sciences, and an M.A. degree in New Testament studies. As a scientist and former skeptic, Don shares his remarkable journey from skepticism to faith on this DVD.