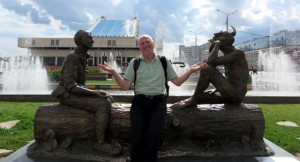 For some reason, I thought my summer trip would be a little more relaxed and not as densely packed as my usual ones during the academic year. After all, there are no class schedules to fit in, and no teachers' conferences to get to on time. It almost sounded like a vacation: youth camp in Izhevsk; church camp in Yekaterinburg; Sunday School teachers' training in Kazan.
From experience I also knew that about 10% of those will be cancelled at the last moment for some completely unpredictable reason—like a pastor's vacation, a state holiday, or some other annual event nobody thought of before. Each trip schedule is  a l w a y s  tentative and is subject to change and adjustment, right up to the last moment. I constantly have to keep confirming each event up to the very day, even (especially?) when it was scheduled to happen six months before.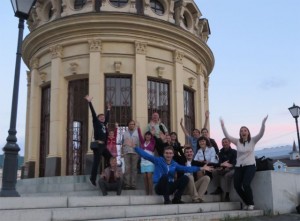 What I didn't take into account this time was that, as soon as I arrive at a city and meet with people I have so far been talking to over the Internet, they fall into furious activity of setting up events, presentations, round tables, tea parties, and even ad hoc conferences to fill my days, hours, and even minutes!
"Too bad we didn't know about your coming ahead of time," people often say after an event. "We would have invited our non-believing friends, relatives and colleagues. They would have benefited from your presentation immensely! Please come again and we'll make sure that they can come and learn this material." What can I say? I will certainly come again and the phenomena will most certainly happen again: two concepts—"urgent" and "important"—will merge in the Russian mind. Until it is urgent, it is not important. Until I call from the local train station that I have arrived, not many people seem to even believe I really exist, much less that I'm coming to visit.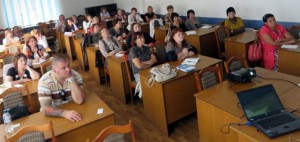 Oh, well. I should not be the one complaining! My own Russian mind often does exactly the same. Besides, those spontaneous events and meetings seems to bless people just as much as the well-prepared and carefully-scheduled ones. They are definitely not much of a surprise to the Lord, for He always brings to them exactly the people who need to hear the Gospel with Evidence today! To those who wish they had invited their non-believing friends I always say: "Take this material! It is yours now. I showed you how it can be presented and used in your church, home, or classroom. My whole presentation is available for free to download in PowerPoint®, as video and audio formats on our ministry Web site. I cannot possibly personally deliver it to every ear, every eye, every mind, and every heart. It is your job now."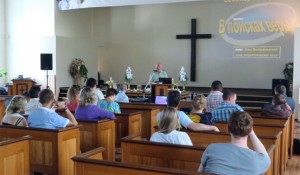 In Yekaterinburg, I had a privilege to present FaithSearch Discovery to a very mixed group of public school teachers, Sunday school teachers, students, and even nuns. In their convent near the city they also have a boarding school where they plan to use our material in different forms and formats. I may not be back to their city any time soon but when I do—they would like to have me present it in the most full and complete form for all their high school level students, staff, faculty, and clergy. They were truly intrigued by me saying that in my two-and-half hour presentation I was only able to use about one third of all the slides and materials I have collected and developed over the years.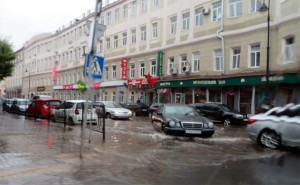 In Kazan, I just missed a huge sporting event—Universiada 2013—the city was hosting this summer. Decorated streets, freshly-painted buildings, museums, and monuments, newly-built sports arenas were still keeping its spirit. There was, of course, a good measure of showing off and a noticeable presence of "potemkinskie derevni" (fake façades) in all of that but people on the streets seemed to be happy and fully enjoying themselves. Until it rained. Because the streets pavement was done at the last moment (not important until it is urgent, remember?) in many cases the drain covers were simply fixed into the asphalt with no pipes or real drain system underneath. Famous Russian tenor Shalyapin visited Kazan about a century ago and lovingly called it the Russian Venice. Very true.
Back in Moscow for only half a day and off to the road again! The city and the whole region of Oryol is known to be one of the few Russian territories where the Communist party's hold is still very much present and visible. Red flags and Soviet style banners decorate the streets which look almost like they did some twenty years ago.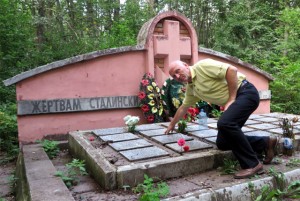 This time-travel experience was even more complete and real when I visited the village where my grandfather served as a priest and spoke to a ninety year old "dedushka" (grandpa) who still remembers Fr. Alexander Voskresensky, and who was able to show me the place where his church stood until it burned to the ground in 1941. I was also taken to a solemn memorial in the middle of the woods near the town of Livny where he was shot by the NKVD (KGB) in 1937 as "an enemy of the people" for his faith in Christ. No words can describe what I felt when I read his (and my) last name on one of the plaques.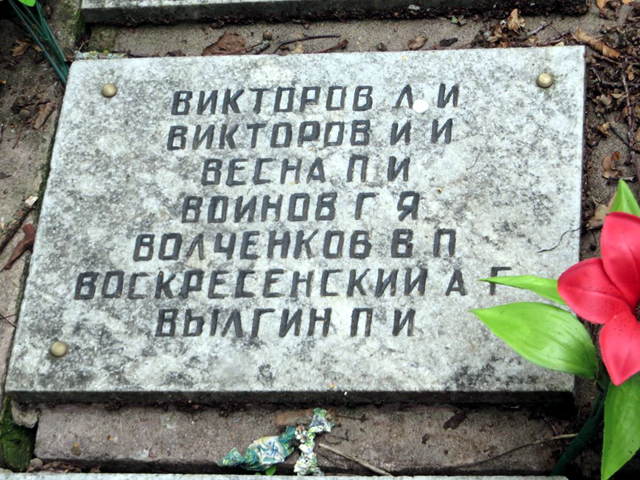 Please continue praying for the last few days of my trip. I am teaching one class per day in three different towns around Moscow for very demanding audiences. Thanks and blessings!