We here at FaithSearch are excited to have Adrian & Aly as they proclaim the gospel with evidence in so many different countries. Before Covid and Kids, Adrian completed his 59th international tour where Adrian and Aly did 80 outreach events over a 6 month period in 20 cities and 6 countries. This international tour included a strategic outreach to refugees and various unreached people groups in Europe and Asia.

It has been awhile since Adrian has had a chance to be overseas since those wonderful little kiddos showed up. He's excited for a return project coming October 2023 in Egypt. Adrian and Aly can't do it all alone, they need your help!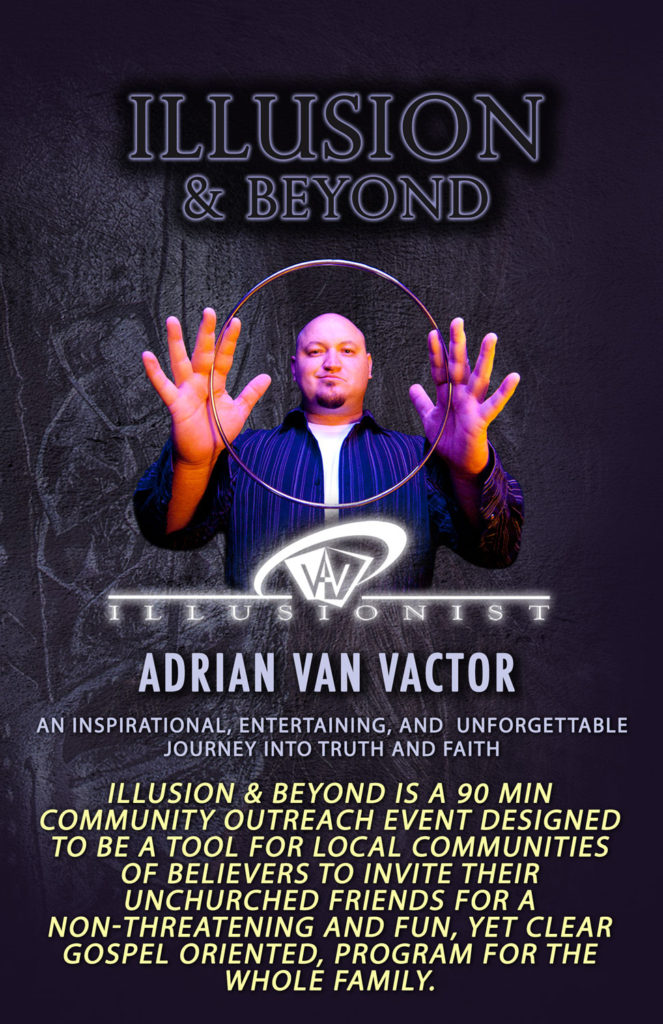 In addition to all FaithSearch Staff being supported by individuals to fulfill their ministry calling, most of the inviting organizations that we often partner internationally do not have the means to provide for the costs to organize these strategic outreach tours. This is an awesome opportunity for those who cannot "go" to literally "send" the Gospel with Adrian and Aly to the most unreached parts of the globe. During Adrian's last tour, just to see how fruitful these opportunities can be (for a Christian Illusionist), in Albania, he was able to share his faith on international television for over a million Albanians!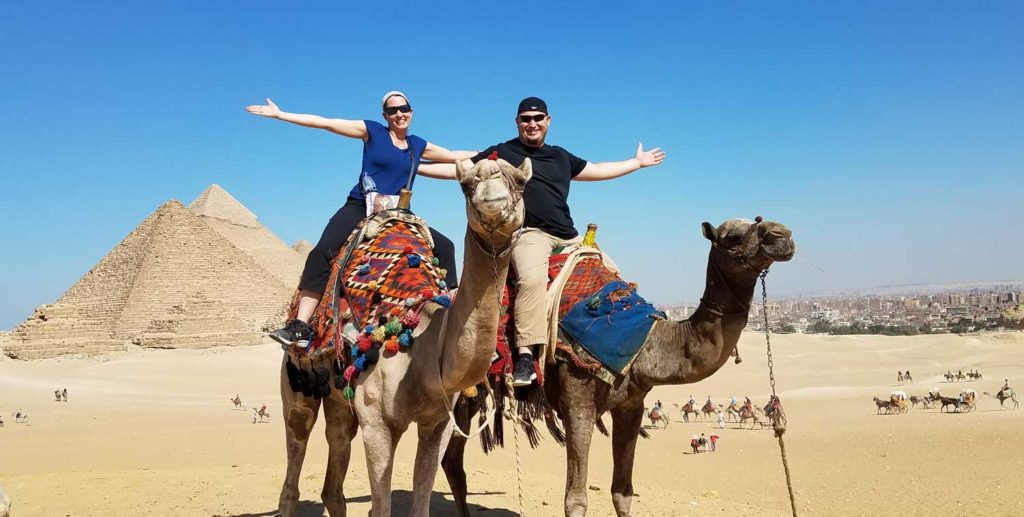 In Turkey, Adrian and Alyson not only were openly and boldly sharing Christ in the most un-reached country in the world (read about Adrian's first tour here), Adrian was invited to teach and perform at a conference in Istanbul that is centered on how to mobilize young people to reach Turkey. There were over 300 Turkish and other nationalities there to learn and plan on how they can make a loving difference in lives of people there. Adrian was also able to appear on a national satellite television program where they featured Adrian's entire outreach program! You can see why Adrian and Aly are eager to partner with you to continue their work.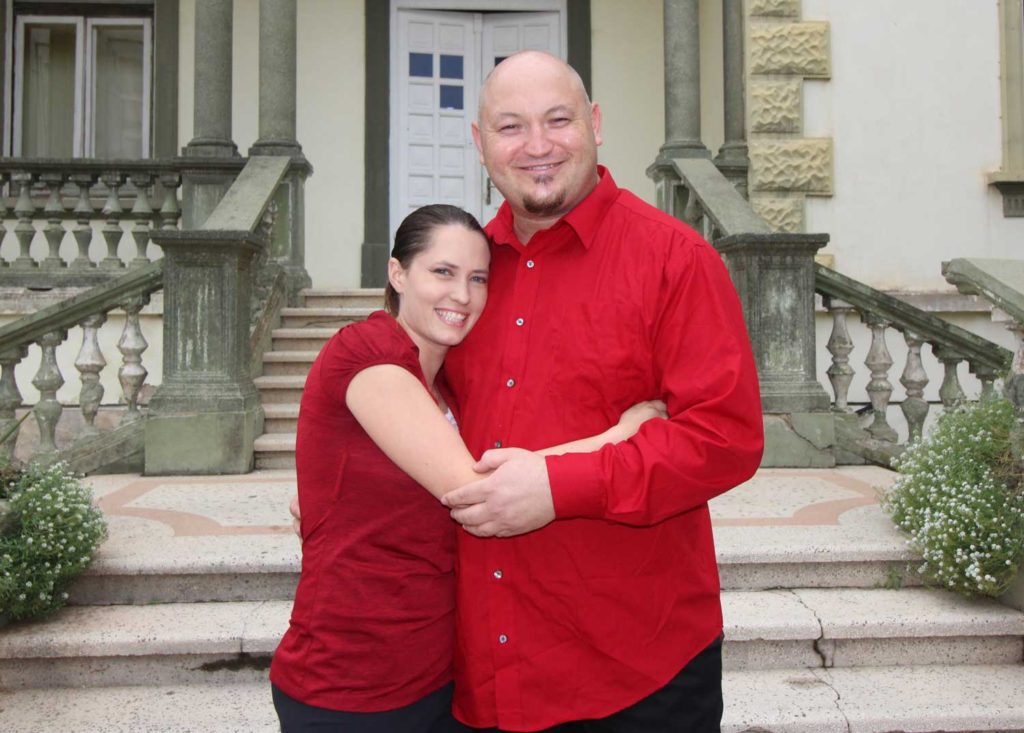 Please prayerfully consider becoming a strategic monthly partner to support Adrian and Aly as they continue to proclaim the gospel with evidence across the globe. In fact, would you consider a commitment today of $35… $75… or even $100 a month?
Of course, any gift, no matter how small or how great, is a tremendous help!
---
Watch our 2015 vision cast…
ABOUT Adrian Van Vactor
Adrian was nine years old when he saw his first live magic show. Little did Adrian know that Tucson, AZ, where he lived, was the home of one of the largest chapters of the Society of American Magicians. Through relationships Adrian developed as the youngest member of the local chapter, he quickly develop his skills. It was also through the club that Adrian met his first follower of Christ, who later led Adrian to the Lord.
Having a wealth of performers to learn from, whether at monthly meetings and performances, or at practice in Tucson, Adrian decided to begin competing on stage at national conferences around the country. His exposure earned him an invitation to headline as a teenage performer at the world famous Magic Castle in Hollywood, CA.
Then it was time to move on to the international competitions. In 1994, Adrian was selected by audition as one of ten performers from around the globe to come to Las Vegas and compete. This annual international conference is called the "World Magic Seminar" and hosts thousands of professional performers from around the world as well as some of the most renowned names in the performing art of illusion.
Adrian won FIRST PLACE at the event, being the fist young performer to win the Lance Burton Award. Later that same year, Adrian was selected by a board of professional peers to receive the Milbourne Christopher Award for "The Most Promising Young Magician of the Future." Previous recipients of this prestigious award include David Copperfield, as well as Siegfried and Roy.
In his early 20s, Adrian learned a unique combination of performing the art of illusion and evangelism while touring with "The Andre Kole Magical Spectacular," a ministry of Cru, where Adrian is currently on staff.
For over twenty years, Adrian has used his international award-winning show as a way to challenge the minds of skeptics and share God's message of love through Jesus Christ in a relevant and entertaining way.
TRAINING
Adrian has received extensive training as a speaker and evangelist in addition to his many years of performing the art of illusion. A graduate from The Communication Center under Cru for evangelistic speaking is where Adrian received over 160 hours of specialized evangelism training in presentation, speech development, and Christian apologetics, enhancing Adrian's skills and ability to be relevant and effective in a variety of platforms.
In addition to his Cru training, Adrian completed The Billy Graham School of Evangelism, a thorough addition to Adrian's knowledge and skills in communicating the Gospel to today's world.
Adrian has performed in twenty-six countries on six continents, with thousands of evangelistic outreach and public speaking engagements, before hundreds of thousands of people in university campuses, churches, prisons, and youth groups. Adrian has been humbled to present the Gospel and see tens of thousands of men, women, and youth commit their lives to Christ.
When Adrian is not traversing the globe sharing Christ with the un-reached, he lives part time in the Southwest U.S., and part time in Minneapolis, partnering with FaithSearch International, where he continues to combine his expertise in the art of illusion with his public speaking and teaching skills to share the life-transforming grace and love of the Lord Jesus Christ in appealing and unforgettable ways for all audiences.
---
To support Adrian Van Vactor's ministry with FaithSearch use the convenient form below
or you can mail your gifts (AVVIM in the memo) to:
FaithSearch International  –  Attn: AVVIM  –  6750 France Ave. S., STE 270  –  Edina, MN  –  55435