By Dr. Don Bierle, FaithSearch President

Author's Note: The following article is written in first person as if the Mount itself were capable of a personal response.
Then Solomon began to build the house of the Lord in Jerusalem on Mount Moriah.

2 Chronicles 3:1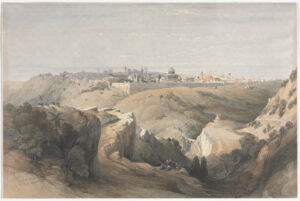 It's been an incredible ride! I'm humbled by the God-ordained events which I've borne on my slopes, but I'm still waiting for the "big" one (more about that later). Yes, I'm Mount Moriah, home of the Temple Mount in Jerusalem – itself the size of twenty football fields, nearly 145 acres.
[Read more…]