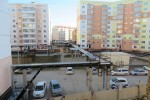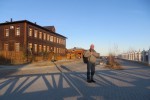 Only twenty hours in flight, with two stops–in New York and in Moscow for a few hours–before I landed in Yakutsk, the land of "walking houses" built on piles due to the permafrost. For the same reason, the guts of the city services–sewage, gas, water, power, and phone lines–are all above ground filling the space between houses with their intricate webs. It is winter here already–lakes and ponds are frozen and a chill quickly gets into your bones while you are waiting for a bus or walking the streets.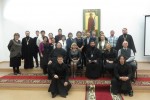 Luckily I do not have much time for that as my day schedule is packed with meetings, presentations, and classes. On the top of my regular teachers' trainings and university lectures, I am also very fortunate this time to take part in a conference on 200 Years of Orthodox Christianity in Yakutia, where I have presented FaithSearch Discovery and made wonderful connections with theological schools and ministries from all over the country.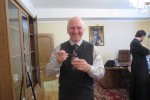 On day one during my first teachers' training in Yakutsk, I was still not quite firm on my feet after the long flight and the jet lag. They must have noticed it and let me go only after half an hour of questions and answers. This morning, after the three-and-a-half hour presentation in the State North-Eastern University, my students held me for almost two more hours, making me miss the boat tour on the Lena river with the conference people.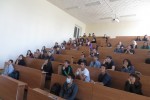 Lena is seven miles across here, but I've only seen a small part of it from the plane and a glimpse of one of it's branches near my hotel. I am afraid I will have to come to Yakutsk again some time soon for a little longer time than these three short days, in order to cover all sites that extended to me their invitation: Yakutsk Pedagogical University, Yakutia Diocese Orthodox Seminary, a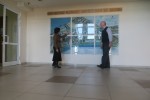 Pentecostal Bible College, Regional Teachers' Training Center–and to see Lena river.