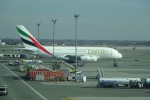 Writing in JFK airport while enjoying the view a truly magnificent A-380 taking off with a newly built World Trade Center and the amazing Manhattan skyline on the background. Two-and-a-half hours of flight is behind me and nine and a half more to to before I land in Sheremetyevo airport. I am mentally preparing myself for sleeping through the whole flight as I will not have any time in Moscow to adjust my inner clock. The Fifth Annual All-Russia Orthodox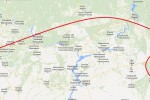 Conference on Missions opens four hours after I land and they will probably stop letting people in after the Patriarch begins his opening speech. Hopefully, they will not make me speak on day one and it will mostly be the time of networking, formal speeches, and informal connections. And, hopefully, I will still be awake by 11:30 pm to present a Part II of the audio version of FaithSearch Discovery on the Russian Christian Radio channel in Portland, OR, over Skype.
It will be the longest day of my trip, however. On most of my other days, I will only have one event per day. Every day, including those when I fly or travel by train to other cities – Bryansk, Yekaterinburg, Asbest, and others. Actually, this time my geography will be rather simple: two weeks in and around Moscow and one week in the Urals. My audiences, on the other hand, will range widely and will include public school teachers and university students; church folks and clergy; Orthodox and Evangelical. I will also have a chance to address "open audiences" at city events and public forums, in person and over the radio.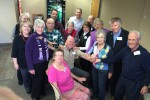 I am looking forward to sharing my faith and the presenting the Gospel with Evidence to all these people and ask you to pray for openness of their hearts and minds to the truth of Christ. I am commissioned and sent by you and totally depend on your support and prayers.