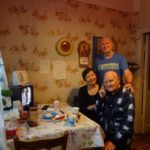 My uncle (who is also my God-father) Iosaf turned 100 years old on my first day in Moscow. It was by his prayers and by his faith in me that I was saved. Only God saves but He uses people like my God-parents (aunt Maria past away last year two weeks short of her 102nd birthday) to make this miracle happen. What a joy it is to celebrate a century-long life of our family "patriarch"! And what a spirit-booster for me to start a teaching tour in Russia!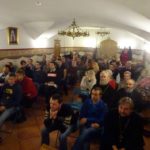 It began on the very next day in a church outside of Moscow where I have already presented – twice! Every time I am there, they find and recruit more clergy, lay leaders, and Sunday school teachers in neighboring parishes to bring in for the training. "We have already seen how empowering and encouraging is your presentation for everybody who attended the training. They just run with it. They share it in whatever setting they serve in – their churches, ministries, families, neighborhoods, schools, etc. Thank you for not getting tired of coming here time and time again. We will have a new group for you by the spring time," said the facilitator.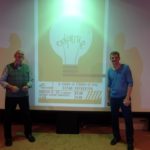 An Evangelical church demonstrated a different approach after my presentation at their extended (to allow me teach for three hours straight) Sunday service. Their pastor invited me to their denominational Bible College for the next two school years. They would also like me to present at the next fall family retreat where they usually invite many non-believers. My schedule for the years to come is filling up.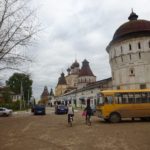 My days in and around Moscow were packed with events (and travel to/from them by public transportation across and outside of town). I was glad to have almost the whole day off in Borisogleb, a small town 200 km North of Moscow, where my mother's side of the family came from. Their local tour guide not only proudly showed me their 16th century Orthodox Monastery, but was also nice enough to ask around if anybody knew any of my relatives.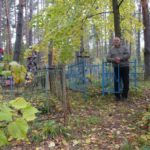 Sure enough an elderly gentleman clearly remembered and shared many stories of his school years (eighty years ago!). Amazingly, he also remembered where the grave of my grandfather was! Empty slots in my family tree will now be filled with new data.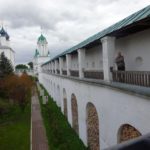 I am writing this entry at the Yaroslavl Central train station, saying good-bye to this most hospitable city further North of Moscow where I spent last two days. I taught a class at a local seminary and trained a group of city public schools on the next morning. Luckily, my train only leaves at 1 am, and I had most of the day to myself to roam around this old and historically rich place going back to the 11th century A.D.
The architecture of its churches and monasteries has been carefully and beautifully restored. It tells the people's faith story in stone and unforgettable wall-paintings. My camera almost ran out of batteries and I my feet hurt of walking the city's endless streets, riversides and boulevards. I can't wait for my overnight train to Moscow and a red-eye flight to Anapa to stretch my legs in.