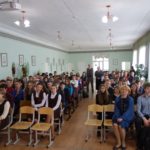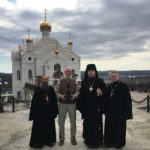 Six days all over the Southern Urals have been busy and truly blessed. Each day either started or ended with a two-to-three-hour bus trip to another city or small town where I usually presented two times—one in a church and one in a secular setting.
Geographically the Ural Mountains serve as a border between Asia and Europe and I crossed that line multiple times. I wish their buses would make at least a short stop at the border mark for travelers to make a photo with one foot in one continent and the other in another. It seemed like I was the only one on board who really cared.
People on the bus were also mostly unintrigued by the names of those cities we passed by: Chesma, Varna, Leipzig, Berlin, and even Paris. After some Wiki-digging I found out that they were named after the European localities where the Russian cossacks were stationed during the Napoleonic War in 1812 once they returned home. I taught to their descendants—true Parisians and Berliners of Russia…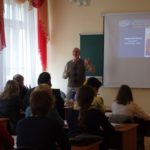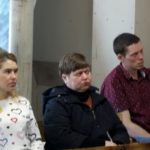 …Except the fact that most of them have lived all their lives without ever leaving the area and greeted me with extra hospitality and kindness as a visitor from "so-far-away." School teachers from remote villages and towns traveled many kilometers to attend the conferences and to receive the training in the "Historic Foundations of Christian Faith." It always touches me deeply to see how gratefully and how carefully they receive a CD with the "FaithSearch Discovery" presentation in both hands and very gently cover it in a scarf or a handkerchief. Some of them do not have a good Internet connection at home and would not be able to download it from our site. I can see in their eyes how highly they value the information they've just received—the truth of God. "I have never seen or heard anything like this. It changes everything. Life, history, even its tragic events make sense now. I thought I knew history. Now I understand it," a World History school teacher shared with me another day.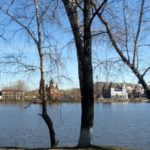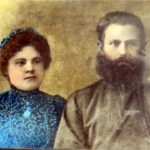 It is not, however, always easy to strike the right cord with the audience, especially in a big city like Chelyabinsk where people Google me and find out I am from the United States. Anti-Western and especially anti-American propaganda in Russian mass media is constant and powerful.
Most of my audiences, however, like it when I suggest that we, the people, continue good and cordial relationships between our great nations on the grass-root level, despite the current political turmoil. They are very willing to turn to the questions that is just as important to Russians as it is to Americans: Why am I here? What is the meaning of life? How do I know what is true? It also helps when I share my own family story that includes my grandfather's martyrdom for Christ—an Orthodox Church priest, he was killed by the NKVD/KGB for his faith among hundreds of thousands of believers in Stalin's times.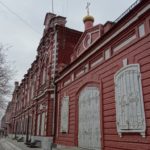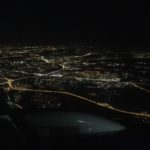 I am leaving Urals tonight for Siberia. On the map, my next destination is only one time zone away. Unfortunately, there is just one hub airport in the whole country of Russia—Moscow. I am flying for two hours west only to change planes and to fly back east for three hours. As I was boarding the plane in Chelyabinsk, the loudspeaker announced that due to the construction in Sheremetyevo airport in Moscow, my plane will be gated on the other side of the airfield at Terminal B and the connection time to my departure terminal is approximately ninety minutes.
It will take a miracle for me to make the connection and I am praying for it.