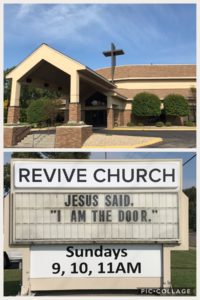 On Saturday the 23rd September I helped man the FaithSearch booth at the 2017 Minnesota Church Expo. I worked with Kristi, whose responsibilities—among many more—include managing the evangelists' speaking engagements at churches and events such as this, as well as partnering with churches in the area and across the USA and Canada.
The event was held at a local church called Revive. There were around twelve booths  in a small hall. All booths gave non-profit charities the opportunity to advertise what they do. These ranged from marriage courses to children's neighborhood outreach, to a mission in Puerto Rico, which of course at the moment is overwhelmed with providing relief after hurricane Maria.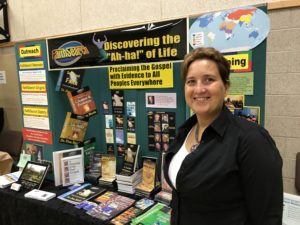 I enjoyed the day, and it gave me the opportunity, on a small one-on-one scale, to get used to talking to people about what it is we do at FaithSearch, and how I will be involved going forward. It was also nice to talk to people about Operation Armor and why I am called to follow this ministry. It was also a real boost to my confidence to see how natural I found it talking to people about it. Some were familiar with FaithSearch and these conversations gave me a opportunity to discuss with them what my role is and where I see God leading me. Those who are new to hearing about FaithSearch of course are the ones we are most keen to engage. These conversations seemed to go very well, so we trust God for those planted seeds.
Throughout the morning and afternoon there were choices of seminars you could attend depending on what path you want to take at the Expo. There were talks aimed at reaching adults, children, youth, and evangelicalism. In the morning session, Don and Joe lead a panel discussion which I had a chance to pop in and out of.
All in all it was a fun day.