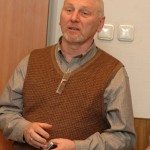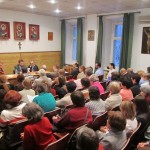 This was my second time attending and speaking at the "Sretenskie Chtenia" Conference of St.Philaret's Orthodox Institute in Moscow. The school is known for its very progressive and advanced curriculum as well as for its focus on intelligentsia from all over Russia.
These folks know the culture, the history and the philosophy/theology stuff very well. Yet, their Dean admitted that "your material [FaithSearchDiscovery] helps to remove the barriers and barricades on one's way to faith and clears the way for Christ to come into his or her heart. It is especially important to our young audiences."
Praise God the temps in Moscow got a bit more reasonable and my cold is gone!