Your questions deserve to be answered, with supporting evidence.
Are you able to give a reason why you believe in Jesus? Get REAL ANSWERS!! Expose the lies of secular culture that draw us in and deceive us so easily!
After attending Youth Camp, you will be able to articulate the evidence for the truth of the Gospel and establish a firm spiritual foundation, equipping you to give reasons why you believe in the hope that you have in Jesus.
Learning Labs & Lectures
Scribal History and the Reliability of the Bible
Making Sense of Creation and Evolution
Archaeological Finds Affirming Bible History
Understanding ISIS, Islam, and Hinduism
Exposing the Deception of Psychics and the Occult
Four Lies Our Culture Tells About the Truth
ALSO: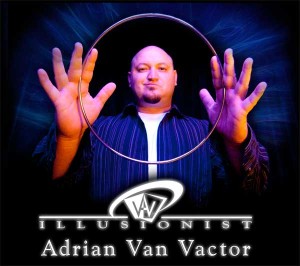 Community Illusion show on the last night of the camp presented by Adrian Van Vactor (left).
Check back to our website for the next FaithSearch Explore the Evidence Youth Camp. Watch cold-case homicide detective J. Warner Wallace (below, author of the book Cold-Case Christianity) explain why this new "net-breaking adventure" is VITAL for our youth. To host this event in your area, please contact us.