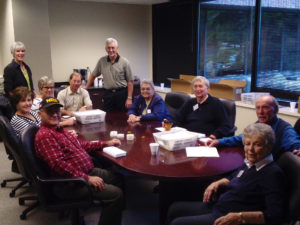 Thank you for your interest in volunteering your time and talents with FaithSearch International.
We'll contact you whenever we have an opportunity that matches your interests and abilities. We're confident you'll have fun and be blessed by the fellowship.
PLUS, we're also confident that God will be blessed by your contribution to the FaithSearch mission to proclaim the Gospel with evidence to all peoples everywhere.
Simply complete the form below to let us know of your availability. If you prefer certain days or times, please indicate that in the Comments box.
Thank you!