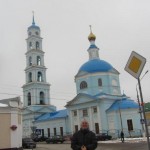 Thank you for all your prayers! I am back home–safe and sound!–and in time for Christmas.
My last presentation in Kashira, near Moscow, for twenty-some teachers started an hour later due to a power blackout. None of those teachers however left the room before we completed the training, and all their questions were asked and discussed. One last comment still makes me smile when I remember it:
What a wonderful Christmas gift you have just given to all of us! I will be celebrating these holidays with a meaning that is completely different than ever before–not just a nice folklore story or a beautiful custom but as a real historical event! I cannot wait to share it with my guests around the table and to see their faces when I tell them the Good News–that the Nativity story actually happened! Was it fun for you to see my face today when I heard it for the first time in my life? I will have that same fun too!
Have a blessed and fun time around Christmas and New Year!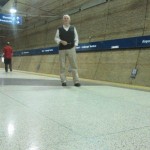 Pray for my quick recovery from jet lag, especially as I am jumping right into preparations for my next trip in the end of January!