What Excites Angels?
There is no pretense in the Bible that the events surrounding Jesus' birth were natural, everyday occurrences. Instead they reveal God's intervention into history throughout. No less than twenty-four supernatural events are recorded covering a period of less than two years.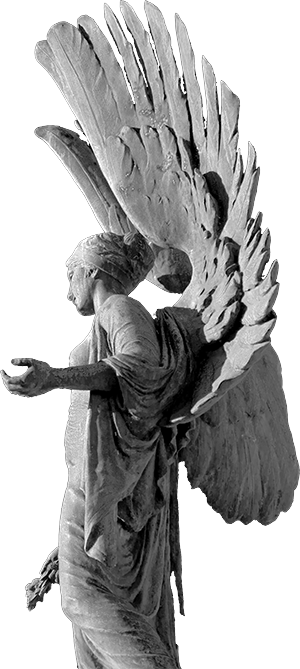 Several of these were the appearances of angels. The heavenly hosts were in a tizzy with excitement. Angels, including high-ranking Gabriel, delivered messages to Zacharias, Mary, the shepherds, and three times to Joseph. Multitudes were singing praises, "Glory to God in the highest…"
What excites angels? The answer is found in what they said to Joseph and the shepherds:
"And she [Mary] will bear a Son; and you shall call his name Jesus, for it is He who will save His people from their sins" Matthew 1:21.
"…I bring you good news of a great joy which shall be for all the people; for today in the city of David there has been born for you a Savior, who is Christ the Lord" Luke 2:10-11.
Luke also records Jesus' statement that the angels in heaven rejoice over one sinner who repents (15:10). It is understandable, then, that they should be ecstatic over the One who was coming who made redemption of all sinners possible.
Angels were excited about being witnesses of Jesus, the Christ, who would make salvation for us a reality. How much more do we, as eternal benefactors of His coming, have reason to proclaim Him.