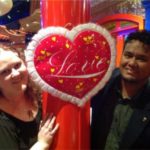 We are happy to once again greet you, hoping that as spring approaches, you are also waking up to many new things. I hope that you are enjoying the Lord's blessings and that, in spite of any circumstance, you are rejoicing in the peace that passes all understanding as declared in Philippians 4:6-7.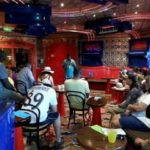 We are thankful to God for this year's marriage conference cruise we had few weeks ago―as always, it was a blessing. We had sixteen couples this year, including ourselves, and eleven of them were first-timers. We were teaching on unfaithfulness, confession, and forgiveness; Esther helped with music and with several solos. We have begun to plan and detail the conference for next year, and already have several people interested. Please pray for these new people interested in attending, and for the couples who joined us this year, that God would give them wisdom and guide them in everything.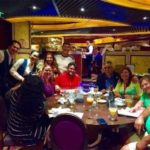 In church, we continue the teacher training Sunday school, as you know, with Obed and José Jesús, college students who are interested in teaching and helping the youth ministry at church.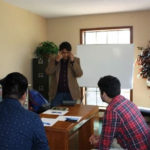 Also, God has allowed that I begin teaching FaithSearch materials: Surprised by Faith and FaithSearch Discovery. Those attending have shown quite a bit of interest; pray that God would guide me and give me wisdom and help me to teach clearly; that the material would be a tool to develop the lives of those attending; and that they will be able to use it in the future.

Please pray for Esther who continues to translate FaithSearch materials from English to Spanish. She finished the discipleship book Growing Faith and this week I should finish checking it. She will need to check it again before sending it to the mission to prepare for printing. She is also working on a couple other Bible study guides.
Pray for us that we would use our time wisely, as we have many responsibilities during the week and we continue with some studies and discipleship.
Please pray for our future projects:
March 27th we plan to present a short youth evangelistic drama about the resurrection.
April 23rd we are helping carry out a volleyball championship activity at the church we attend; it is an evangelistic event and a fundraiser for several church ministries.
In October we will be in Monterrey, Mexico, helping with a marriage camp.
And immediately following the camp, also in October, we will travel to Cuba, where we will participate in the teaching of three conferences for church leaders and pastors.
If God allows, we will be in Cuba and Mexico nearly the whole month of October; we are praying to reach our financial goal of $4,000 for both these trips. Please pray for this.
Thank you for the time you take to read our newsletter; your prayers that are always a blessing and encouragement; and your financial support―it's encouraging to see how God uses you to provide for our needs and projects. God is good and He is doing great things.
God bless you and provide for you; thank you for being a part of our ministry.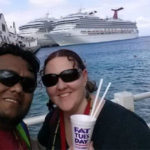 In the gap making disciples for Christ || En la brecha haciendo discípulos de Cristo,
Edmundo & Esther Gomez
Eze. 22.30 y 2 Tim. 2.2
Facebook: Mundo Gomez
If you would like to contribute toward our personal support and our ministry, please click here.