By Dr. Don Bierle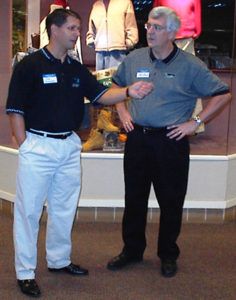 The Apostle Paul, without doubt inspired by the Holy Spirit, exhorted believers in Jesus Christ to "do good to all people, and especially to those who are of the household of the faith" (Galatians 6:10). As President of FaithSearch International, I have observed our ministry supporters doing just that. Let me explain.
Joe Komarek joined the staff of FaithSearch as Executive Director about six years ago. Effective May 31, Joe has stepped down from his position, to pursue ministry elsewhere. We are grateful for his service and pray for his continued ministry effectiveness for God's glory. Many individuals on his financial and prayer support team have also reached out with additional donations to help Oleg in his ministry to Russia; Mundo to Spanish speakers; Scott to youth; Adrian with Gospel illusion; and me for evangelism across the U.S. We are thankful for their reaching out "for good" with their generosity to us as well.
I hope that during these past few years Joe's support team has become acquainted with the important ministry of FaithSearch, with our ministry call to "proclaim the Gospel with evidence to all peoples everywhere." It is also my prayer that they would now consider extending their generosity to FaithSearch by continuing to partner with us in prayer and financial assistance. (This is an option we encourage them to consider even if they continue your support of Joe elsewhere.)
We all rejoice together that this change with Joe is actually resulting in a multiplication of Gospel proclamation. As a result, more people will be brought to salvation through faith in Jesus Christ, and more will be discipled to a more God-honoring faith.
Thank you, Joe!