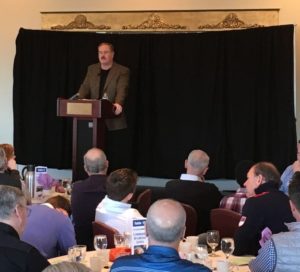 It was a great morning at our "Explore the Evidence" Community Breakfast at Wayzata Country Club, Saturday, February 25. We enjoyed great food, robust table top interaction, and tremendous insight from Dr. Michael Wise on the logical evidence for the resurrection of Jesus.
We discovered in the context of ancient sources and the culture at the time, the resurrection of Jesus is the greatest historical event of all time. The effect of this story on Jews and Gentiles of the middle east impacted over 30 million people in a relatively short period of time; no other movement in history has had such rapid, widespread growth or impact. The reality of positive life change in so many people actually influenced the Roman empire to make Christianity the official religion. Its positive effect in society was impossible to ignore. This event also influenced and gave rise the science movement of the 16th century.
Why am I so passionate about this topic? To me, this is the "Good News" for all mankind as it pertains to getting right with God. When the evidence is so persuasive and the alternative arguments so farfetched, one can finally conclude the truth and be persuaded to embrace Jesus and trust Him with your life.
May this Easter season (and the historical evidence for it) bring you close to the Savior, Jesus.
His Best,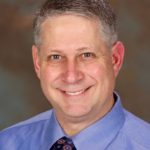 Joe Komarek
Executive Director