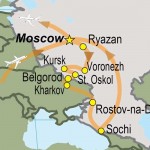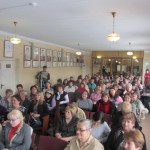 «Dear Oleg Vladislavovich, I want to thank you for your presentation at our Teachers' Conference in Ryazan this morning. I teach History in school. I have a Master's Degree in World Religions. I have been attending church for several years. It was today, however, that my faith suddenly "came alive". Not just a wishful thinking, not just a philosophy, not just a good habit but as living trust in the living God. Thank you for so generously sharing with us your time, your knowledge and your experience. Respectfully, M."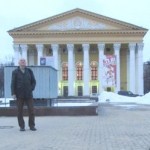 It was definitely worth my travelling across the world to receive this one note at the end of my presentation! Even more exciting—to hear the same and similar responses from dozens of teachers and student-teachers who came from all over Ryazan Region for their annual training Conference!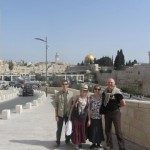 By the way, this "faith coming alive" theme has a special resonance with me these days, as it came just a few days after our family pilgrimage to the Holy Land. We were able to relive and experience firsthand many of the New Testament stories and circumstances included in theFaithSearch Discovery presentation. "That which was from the beginning, which we have heard, which we have seen with our eyes, which we have looked at and our hands have touched–this we proclaim concerning the Word of life" (1 John 1:1).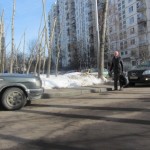 I am on day three of my teaching tour through Central and Southern Russia—all the way to the Black Sea shores and back to Moscow. Of course, I do not expect all of my audiences to be as open and receptive as the one I had yesterday. But generally, the further away I go from the big cities, the friendlier and the more open are my seminar participants. Moscow and St. Petersburg are always the hardest and I already had a sample of that on my very first teaching event two days ago: at the Academic Deans Conference in one of the ten School Districts of Moscow. It was a very tough crowd of two hundred public school administrators who came to receive a training in the new curriculum (Intro to the Christian Culture) but were suddenly faced with the dilemma: "How can you teach anything about Christianity if you do not clearly understand what and why Christians believe in?"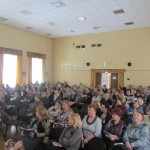 I am not sure if I led anybody to Christ on that day but about thirty men and women from that audience came up to me after the presentation asking for additional materials and to discuss the possibility for further training and instruction. Many others were writing down my contact information from the screen. I am sure I will hear from them with more questions, requests and invitations.
Please keep me—in my travels and presentations—and my family—now back in Minnesota—in your prayers! Thank you.