One factor reportedly contributing to choosing abortion is that the prospective mother can't see the embryo or fetus growing within. Further, the abortion industry has convinced many that it is just a "blob of tissue" and not a real person. That may be about to change.
An Israeli startup company has developed ultrasound technology to record live video of the unborn on a smartphone! Israel Meisner, head of the Obstetrics Ultrasound Unit at Rabin Medical Center in Israel, said the immediate purpose was the "calming effect" on the mother who feels no movement, calls the doctor, and ends up in the emergency room. With this technology, she can just put her phone on her stomach and see the baby is looking okay.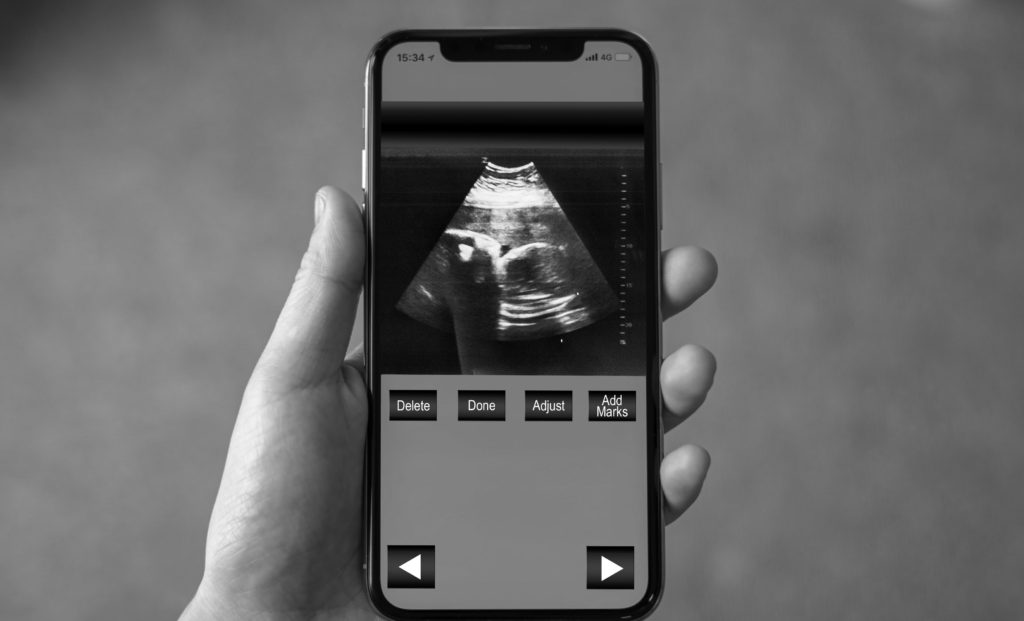 It may also have an unintended consequence. It is a known fact that when women who are considering an abortion see their unborn baby on an ultrasound screen, they often change their minds. This smartphone device has the capacity to remind women their baby is a living person wonderfully made by the Creator, not just a "blob of tissue." Who would have imagined that new technology could potentially save thousands of babies?
When approved the device will retail for about $190. 
Source: Answers in Genesis, Vol. 13, No. 5 (Sept.-Oct., 2018), "Smartphone Sonogram," p.45.