Matiate – a place of refuge for Christians?

Archaeologists have reported making an amazing discovery in southeastern Turkey. Under the current city of Midyat, they discovered a massive underground city which could be the largest such find in the world.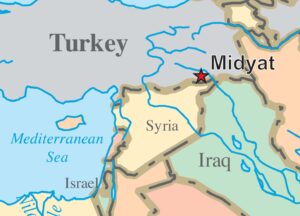 Occupying seventy-four acres or more, researchers to date have explored forty-nine rooms, including tunnels, places of worship, artifacts, wells, artwork, and storage areas. Archaeologists believe they have only excavated three percent of the total size of the city. It is estimated that at least 60-70,000 people lived there.
[Read more…]