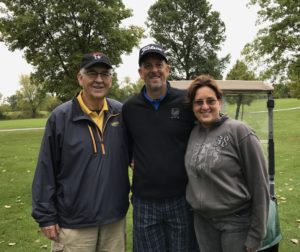 So on Monday, the 18th of September, I helped out at my first FaithSearch charity event, a golf day at Pheasant Acres Golf Club in Rogers, MN.
It was a very wet yet enjoyable day. I observed that many golfers are hardcore: I would have given up and gone in for a hot chocolate after two holes. Saying that though, it takes time to improve at a sport like golf, as it is so precise. But with there being various equipment and technology like a golf launch monitor that people can use to improve their game, becoming a hardcore golf player may not be as tough as some may have initially thought. There are even online resources that could help you to develop in the game. For example, you can read this online blog called the Best Driver For Slice from Word Golf Shop where you can learn about the different drivers available to you that can influence your game.
The schedule of my day involved arriving at 9 AM for setup (registration tables, freebee gifts, raffle items [which were a voucher towards a stay at a golf resort and a free round of golf, and coffee machine, a 39-inch tv, or an ice fishing house and fishing poles] all of which were donated to the ministry by sponsors).
Golfers then arrived at 11 AM for registration, when they could also buy the raffle tickets, which was my station to work-using my fun British accent and some light, fun banter to get them to buy. Also on offer was the opportunity to buy a team mulligan, which gave each team member a do-over for the total price of $20.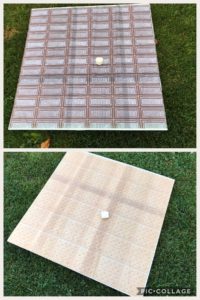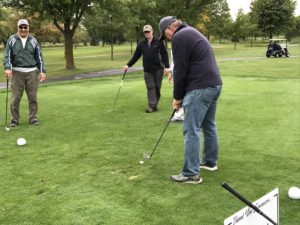 Along the way on certain holes there were other activities for people to pay a small additional cost to participate. Contests were:
The longest drive from the 10th hole;
Knock it on the green with your first shot on a Par 3;
And my favorite, the S'more challenge, see if you can drive a marshmallow onto two boards.
I had the job during play of driving around the holes on a golf cart with Julie, one of the other members of the FaithSearch team, to take photos of the golfers during play.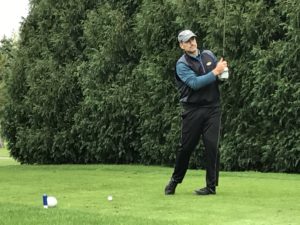 After play was finished we had a nice taco meal to warm up and then a presentation of the game prizes and the raffle drawing to conclude the evening at 7 PM.
I had such a fun day, just spending the day out there in fun fellowship with Christians laughing and joking about every day life and events of the day. And how could I not have a fun day driving around on a golf cart, although at times Julie had to hold on tight as I took a couple of corners a little to fast. Who says golf carts go slow.
It was also nice to meet some of the people who had already been made aware back in May of my imminent arrival to the USA and to FaithSearch during a resent benefit dinner. It was also a great time to continue to bond with the team I work with in a casual setting.