The Christian Faith in America Today
According to polling in 2022 by the Gallup organization, 81% of Americans believe in God, down from 87% in 2017. However, the Pew Research Center recently released a report that cited only 64% who identified religiously as Christians. Wherever the truth lies, both agree that Christianity is in decline in America.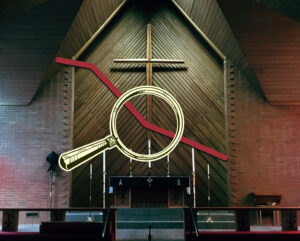 Meanwhile, the Church is in even greater decline. According to Gallup, in 2020 only 47% of Americans said they belonged to a religious congregation compared to 67% in 2000. The number of churches that closed in 2019 was 4,500. Only 3,000 new churches were started in the same period for a net loss of 1,500 churches. A recent survey by Gallup indicated that only 38% of Americans believe abortion is morally wrong, an all-time low.
Sources: Answers Magazine, Oct-Dec 2022, page 30; World Magazine, October 22, 2022, page 15.