What an Incredible Design!
God made seeds to replenish the earth, even after forest fires or other destructive forces. Pit cherry seeds (North America) can be viable after 50-150 years. A seed of the sacred lotus found in China (a flowing aquatic herb of tropical Asia) was viable after 1,300 years.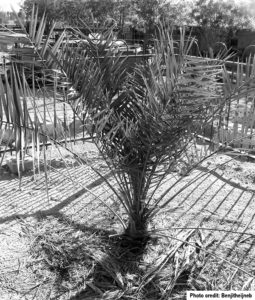 The champion is the seed of a date palm found in Judea that was viable after 2,000 years.
If date seeds were people, this one may have seen Jesus?! 
Source:  Answers Magazine (March-April, 2018 or Vol. 13, No. 2), "God's Seed Bank," Tom Hennigan, pp.24- 25.